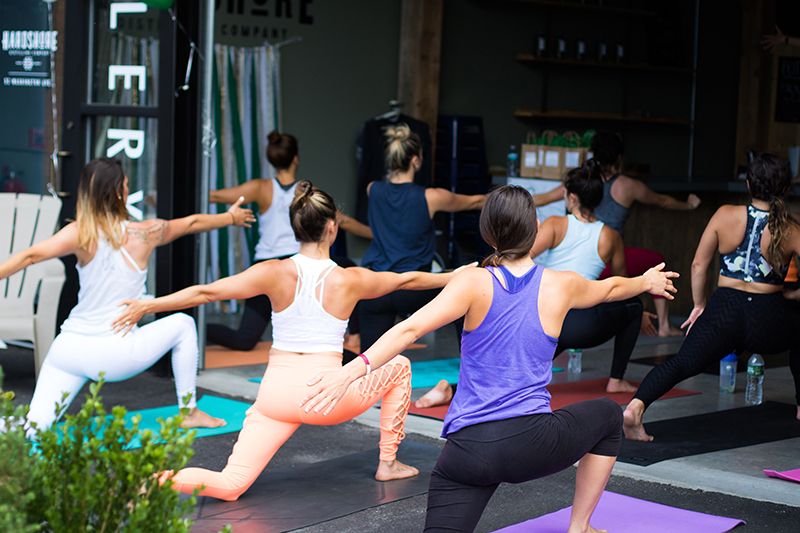 In today's fast-paced world, convenience and ease-of-use are highly valued, whether it's for work or leisure activities. Two seemingly unrelated things, yoga pants and a time attendance app, actually share common features that make them popular choices for users. In this blog, we will explore the convenient and easy-to-use nature of yoga pants and how it aligns with Clockgogo, a time attendance app that revolutionizes attendance tracking.
Convenient and Easy-to-Use Features
Yoga Pants
Yoga pants have gained tremendous popularity not only among fitness enthusiasts but also in casual and athleisure wear. One of the primary reasons for their widespread appeal is their convenience and ease-of-use. These form-fitting, stretchy pants are designed to provide unrestricted movement during yoga or any physical activity. With their comfortable fit and flexible material, yoga pants are easy to wear and allow for seamless transitions between various postures or exercises.
Clockgogo Time Attendance App
Similarly, Clockgogo is designed to simplify and streamline attendance tracking for businesses. With years of experience in time attendance management, the developers behind Clockgogo have created a low-cost, easy-to-use, mobile, and cloud-based solution for HR practitioners. This innovative app eliminates the need for manual attendance tracking mechanisms by leveraging the power of mobile technology.
Benefits of Using Clockgogo Time Attendance App
Real-time Information: Clockgogo allows employers to have instant access to real-time attendance data. This feature ensures transparency and enables managers to efficiently monitor and manage their teams, eliminating the need for physical check-ins or manual recording.

Time Savings: By implementing a mobile time attendance app like Clockgogo, HR personnel can save valuable time that would otherwise be spent manually calculating attendance data. The app automates the entire process, enabling businesses to operate more efficiently and save resources.

Mobility and Accessibility: Clockgogo harnesses the convenience of mobile technology, allowing employees to conveniently clock in and out through their smartphones. This means that employees can record their attendance from anywhere, whether they are working remotely, attending meetings, or traveling for business purposes.

Enhanced Accuracy and Accountability: The Clockgogo app ensures accuracy in attendance tracking, significantly reducing the chances of errors or fraudulent activity. Employees can also easily check their attendance records, promoting a sense of transparency and accountability within the organization.
Conclusion
Yoga pants and Clockgogo time attendance app may seem like an unlikely combination, but they both offer convenient and easy-to-use features. Just as yoga pants provide a comfortable fit and flexibility for physical activities, Clockgogo streamlines attendance tracking, providing real-time information, saving time, and increasing accountability. By embracing mobile technology and incorporating Clockgogo into your HR practices, you can optimize efficiency and enhance productivity in your organization. Try Clockgogo today and experience the benefits of a user-friendly and reliable time attendance app.
About Clockgogo
A cloud-based time attendance management system aims to make time tracking more easy and effective. Powered by the patented 4-level verification technology, Clockgogo provides HR staff with a peace mind upon time card management.
Fake GPS, buddy punching, hefty hardware costs, clumsy installation will not be problems anymore. With flexible and user-friendly roster planning and reporting capabilities, calculation of work hour, overtime and other time attendance results is just a click away.
Time card and time attendance results can also be retrieved through API for third-party HCM / HRIS / HRMS / HR system integration (e.g. Workday, Peoplesoft etc.).
Since its launch back in 2016, Clockgogo has already processed more than tens of millions faces and is widely adopted among global brands.